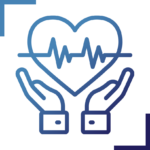 Health
Plans
Health & Dental Plans that can be tailored to meet your own individual needs.
If you don't have access to an employee benefits plan, there are 2 types of Individual Health & Dental Plans that can be tailored to meet your own individual needs. They are Traditional Plans and Conversion Plans. Most plans will include, but not limited to, the following benefits:
Semi-Private or Private Hospital Room Coverage
Prescription Drug Coverage
Alternative Therapies
Emergency Medical Travel Coverage
Vision Care, including eye exams, glasses and lenses
Dental Care
and more…
Traditional Plans
With more than 30 different types of plans, available from several different Insurance Companies, we can help identify the plan that suits your needs. These plans offer the most comprehensive coverage, but require a medical questionnaire in order to be eligible.
Conversion Plans
If you are losing Group Benefits Coverage, you may be eligible for a Conversion Plan without medical questions. These plans are available typically within 60 days of losing Group Coverage, and can provide coverage for pre-existing conditions.
Business Owners or Executives looking for an alternative to traditional plans, or to supplement their existing coverage, may be able to consider a Health Spending Account (HSA). An HSA is an account that is established to pay for medical and dental expenses for you and your family members.
Learn valuable information that employees or employers to know when someone is leaving a group plan.
If you own a business and have 2 or more employees, you may be eligible for a group plan.