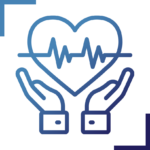 Health
Plans
Health & Dental Plans that can be tailored to meet your own individual needs.
If you don't have access to traditional employee benefits, there are several types of Health & Dental Plans to choose from.
In addition, you may be eligible for the BYOND Complete Health Program, offering access to private health care services within Canada and around the world.
Traditional Plans
With more than 30 different types of plans, available from several different Insurance Companies, we can help identify the plan that suits your needs. These plans offer the most comprehensive coverage, but require a medical questionnaire in order to be eligible.
Self Employed GIG Plan
This exclusive program is available to sole proprietors, freelancers, incorporated companies and other self employed individuals. The SC Gig Complete Plan offers the key elements of a traditional Employee Benefit Plan to a segment that traditionally had limited available options. Includes wellness tools and resources that help you and your family take control of your mental & physical health.
Conversion Plans
If you are losing Group Benefits Coverage, you may be eligible for a Conversion Plan without medical questions. These plans are available typically within 60 days of losing Group Coverage, and can provide coverage for pre-existing conditions.
Learn valuable information that employees or employers should know when someone is leaving a group plan.
Business Owners or Executives looking for an alternative to traditional plans, or to supplement their existing coverage, may be able to consider a Health Spending Account (HSA).